We help companies build value in their brands. Our success, earned over decades of experience in the high tech and med tech markets, is based on the ability to quickly comprehend the complexities of technology products, identify the unique value it offers, and then synthesize it in a way that can be easily understood by a broader audience.
Communication That Reaches the Head and the Heart
One of the major reasons prospects become customers is the connection they begin to feel with a company or product during the sales process. Building these connections requires communication that's more than just words and visuals. It requires reaching an audience both intellectually and emotionally. Accomplishing this requires two things.
First, it requires the ability to empathize with the audience. What are their chief concerns? What will their reaction be to the message being delivered? What will motivate them to take action? Second, it takes the ability to explain what the technology does, the unique value it offers, and how it meets their needs, all in a clear and engaging way. Our deep expertise ensures that a company's brand — its unique story — engages prospects and develops strong connections with its customers.
Experience Matters
Technology is complicated. It can be hard to understand, and even more difficult to explain. We spent the earlier part of our careers working at high technology companies, acquiring the skills to communicate with, to, and for engineers. We were inspired by the developers' passion for their products, and developed a deep understanding of technology and the ability to present it in a way that is easily understood.
Our expansion into the medical market was natural. Just as with technology products, communicating the value of medical devices requires the ability to understand and then articulate the clinical value of these highly complex products. For many years we have been effectively communicating with, to and for clinicians, and have developed a deep understanding of the regulatory requirements unique to the clinical market.
Is TR Design a good fit for your company?
Is your company is entering a highly-competitive medical device market?
If your company is entering a highly competitive medical device market with investors pressuring you for a return on their investment, or you are positioning the company for future acquisition, you need a creative partner who can build a brand that will stand out from the rest. That's why companies like Ivenix, Capsule Technologies and LightLab Imaging turn to TR Design.
Does your company need to unify its brand?
If your company needs to unify its brand — from its website to its graphic user interface, to product packaging and everything in between — you need a design firm with the ability to work equally well across a diverse array of media. Companies like Bose, Mcor and Seahorse Bioscience have turned to TR Design because of our ability to deliver great results across a range of mediums.
As a company headquartered outside the U.S. looking to launch a medical device in the U.S.?
If your company is outside the U.S. and is looking to launch your medical device into the U.S. clinical marketplace, TR Design can provide positioning, product naming, corporate identity and marketing communications, as we have for companies like Perfint Technologies and XSENSOR Technologies.
Has your product line become unorganized or illogical?
If you're an established company with a product lineup that has become unwieldy and illogical, you need a creative partner with the ability to sort it all out, and provide objective and creative solutions for product naming. That's why companies like XENON, Teradyne and William B. Meyer turn to TR Design.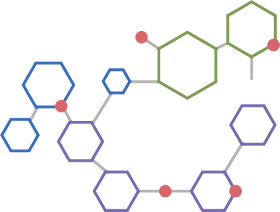 Med Tech
EKG Interpretation
Cardiac Transplantation
Cellular Flux Analyzers
Diagnostic Assays
Emergency Medicine
Endoscopy
Infusion Management
Intravascular Imaging
Intravascular Grafts
Interventional Oncology
Medical Supplies
Podiatry Lasers
Pressure Ulcer Prevention
Ultrasound Imaging
Vision Care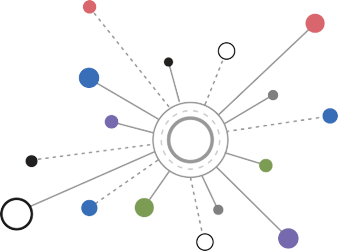 High Tech
Application Security
Building Controls
Consumer Software
Cybersecurity
Data Center Management
Digital Mapping
Electron Microscopes
Enterprise Software
Pulsed Light Technology
Secure Fax Servers
Semiconductor Test
Technology Support
3D Printing
Your industry isn't listed?
We're quick learners.