Expertise focused in high tech
The reason to choose a branding and design firm that understands technology is simple. Technology is complicated. It has its own language, its own terminology, and is constantly changing. As a result, technology products can be difficult to understand, and even harder to explain.
It's why, when it's time to develop the marketing strategy or materials for a product, the people who developed it need to play a significant role. But having a deep level of expertise can sometimes make it difficult to communicate in a way that audiences with varying degrees of technical knowledge can understand.
That's where we come in. We have spent our entire careers helping high tech companies communicate the value of their products. We have the ability to digest highly complex information and synthesize it in a way that communicates how a product works and the benefits it offers to multiple audiences.
Communicating the unique value of a technology product requires the understanding of all the different elements that go into developing the brand and the ability to synthesize it in a way that effectively communicates to different audiences.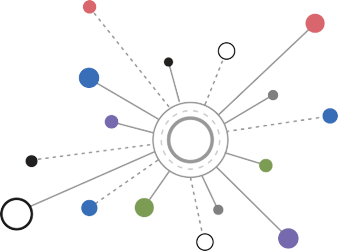 High Tech
Application Security
Building Controls
Consumer Software
Cybersecurity
Data Center Management
Digital Mapping
Electron Microscopes
Enterprise Software
Pulsed Light Technology
Secure Fax Servers
Semiconductor Test
Technology Support
3D Printing
How our expertise offers value to our clients
Our continued focus in the technology market, coupled with our design expertise means we can meet our clients' objectives faster and more precisely, and deliver solutions that are more on-target and engaging.
See how our industry expertise and design capabilities combine to deliver powerful solutions for our clients.
When it's time to launch your product, expertise counts.
When it's time to launch your product, expertise counts.