It's becoming clear that the profiles of B2B and B2C consumers are changing. One change that is interesting is that each is picking up traits of the other. According to a recent study by Forrester Research,* this new hybrid consumer:
has an increased expectation of more personalized service from the companies selling to them (70%).
prefers doing independent research on products/services (67%).
looking to get more data-driven insights to better inform their decisions (61%).
feels that a level of emotional investment is important in decision-making and brand engagement (56%).
makes purchasing decisions faster — the average time from first interaction to purchase has gone down approximately 64% (B2B still requires a much longer sales cycle than B2C in actual time).
This isn't to say that B2B and B2C marketing will eventually be one and the same. After all, B2B consumers almost always make purchasing decisions based on need, and often require multiple levels of approval. On the other hand, B2C consumers make non-essential purchases all the time, often without needing anyone's approval. But make no mistake: this new consumer is in the driver's seat. So, in order to stay competitive, B2B companies, including those in technology markets, need to better understand what makes this new consumer tick and respond appropriately:
Give consumers easy-to-access and easy-to-read information.
Allow consumers to manage the process more and determine for themselves when they want to remain anonymous or reach out for more information.

Instead of trying to convince consumers that their solution is the best, companies should present their story in a way that helps consumers decide which solution will best meet their needs.
Find new ways to create a relationship with their customers and continue to nourish and build a strong bond down the road.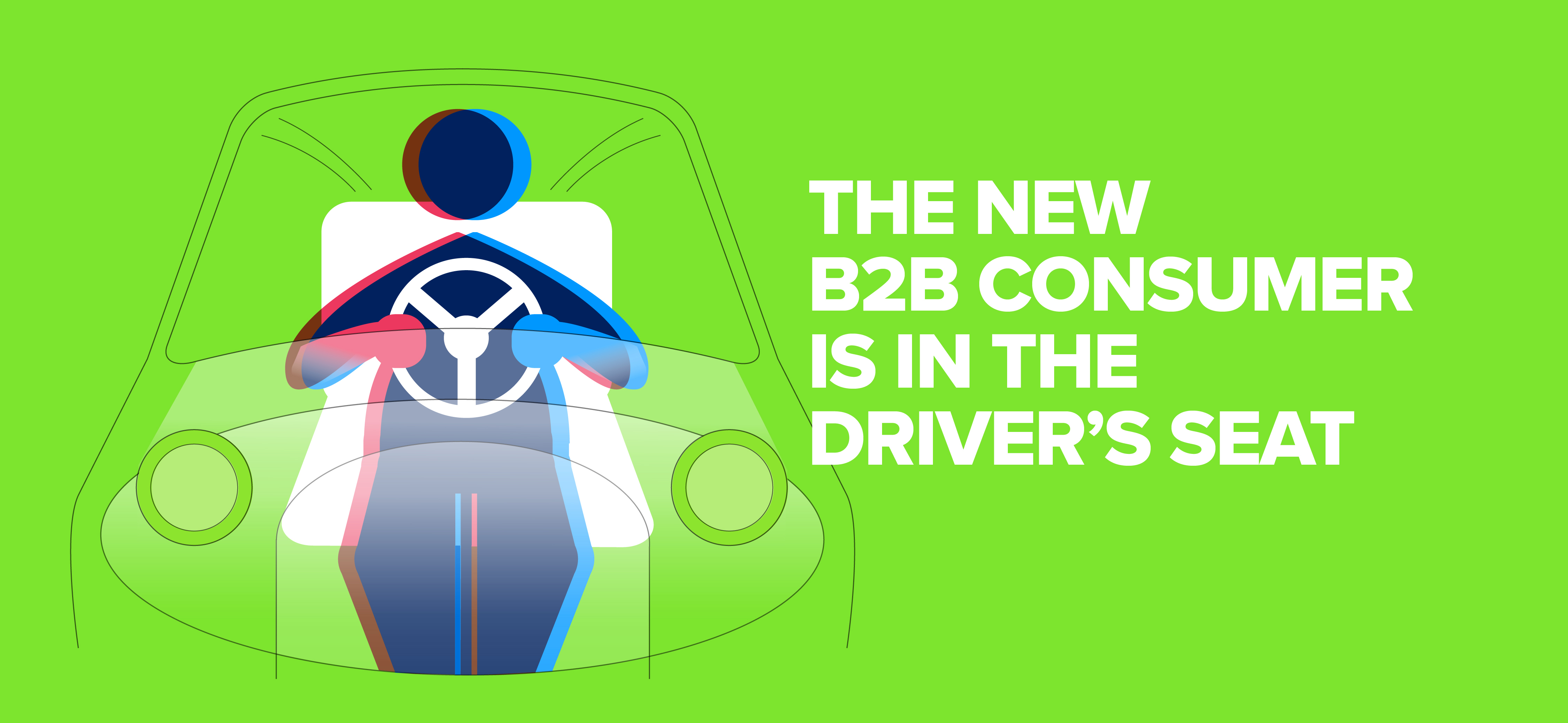 This Emerging Hybrid Consumer Demands a Shift in Thinking
B2C marketing tends to engage consumers in more personal, human way. They demonstrate their understanding of and commitment to their customers and are not only more willing to show their passion, but they invite consumers to feel that passion as well. B2B companies tend to be more reserved in their approach. For example, many tech companies currently market their products like a vendor hawking his wares: "Here is my product. This is what it does. Here's why it's better. Do you want to buy it?" B2B marketers will need to shift their way of thinking more toward their B2C counterparts to reach this new consumer. This shift may not be as hard as imagined, because at the end of the day, we're all consumers. We want to be reassured that we made the right decision about the products and services we bought, and know that the company we do business with cares about us, and shares the same values in our relationship that we do.
This shift will require time and effort. Some changes may be dramatic, others more nuanced. But this shift also presents opportunities. By examining new ways to tell their story may discover more meaningful ways to engage consumers — solutions that go beyond the standard bullet lists of features and facts, industry babble, and overused stock images. Ideas that are provocative, daring, funny, etc.— ideas that can grow, and in time, even reinvigorate and strengthen the brand.
*Source: B2B And B2C Companies Face Similar Hurdles With Complex Buyer Journeys, Forrester Research, Inc., May 2019